Recently, EasyDiagnosis welcomed valued partners from Asia at headquarters in Wuhan. The visits encompassed several key activities, including an exhibition hall tour, a production line tour, and business negotiations for further cooperation.
During the visit, the sales representative from EasyDiagnosis introduced the company and showcased one of our best-selling products, PT1000 Blood Gas Analyzer. The client from Malaysia recognized its significant market potential, particularly due to its all-in-one cartridge and maintenance-free advantage, which earned high interest.
In addition, EasyDiagnosis's single-test Chemiluminescence Immunoassay Analyzer CF10 drew great attention from their valued partners in India. CF10 features two independent chambers, each with six channels, allowing for the efficient detection of emergency samples and thereby enhancing the effectiveness of healthcare workers.
To provide the clients with a deeper understanding of EasyDiagnosis's production process, they were given a tour of the blood gas cartridge and chemiluminescence immunoassay analyzer production lines.
Subsequently, the overseas director engaged in business meetings with the clients, wherein they discussed potential business opportunities and the current state of the Malaysian and Indian In Vitro Diagnostics (IVD) markets. The discussions also touched upon the impact of the forthcoming In Vitro Diagnostic Regulation (IVDR) on both markets. Moreover, the director highlighted recent successes of EasyDiagnosis and presented an overview of our future global layout for IVD products. Among the topics, potential collaboration opportunities in the Point-of-Care Testing (POCT) sector were also mentioned, and both sides agreed to pursue cooperation.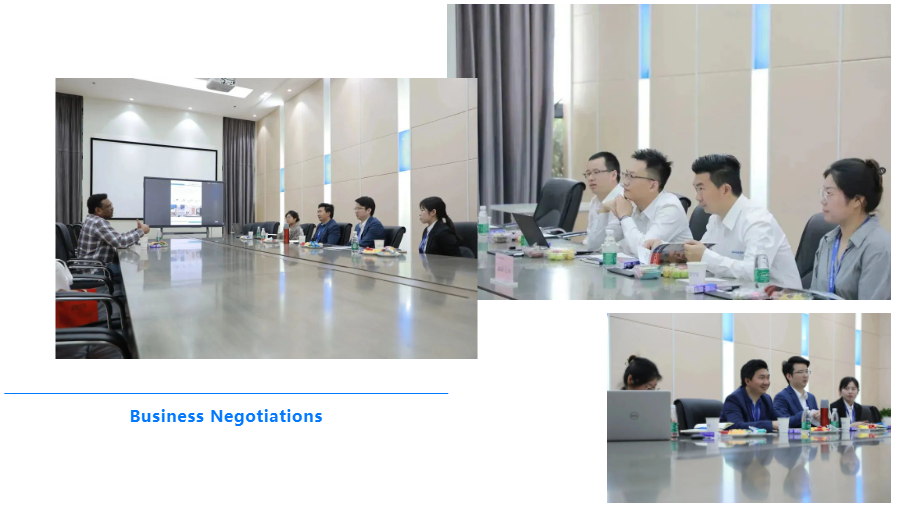 EasyDiagnosis always values face-to-face interactions with our partners and aim to build strong relationships. Thank you for visiting EasyDiagnosis, and we look forward to building a brighter future together!